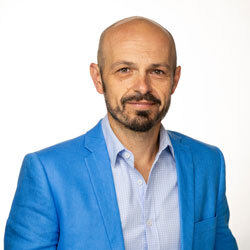 Damian Petruccelli
Director
For over 20 years, Damian has continued as a qualified practicing Insurance broker, managing clients various risk concerns.
His approach in actively engaging with clients and a genuine respect in understanding their needs and concerns has allowed him to build strong, valued relationships with them over many years.
In servicing clients with regular Risk assessments, claims handling and negotiation on their behalf as well as having a general connection and appreciation for the challenges faced by small to medium sized business owners, is what he really values in his vocation as an insurance consultant.
Originally being part of a family business over many years, what remains close to heart is his desire to serve others so they can fulfill their own potential and not take unnecessary Risks that can be avoided.
A family man with two beautiful children and a loving, supporting wife has allowed him to stay motivated and fulfil his passion as an empathetic, understanding person dealing in the industry.
Get in Touch
Fill in the below and we'll respond within 48 hours